This week has been a very full one, both work wise and course wise, so it has been a real juggling act to keep everything ticking over. However I have managed to maintain my lifestream, often late at night in hotel rooms, and during lunch breaks in internet cafes. This is taking some getting used to but I think I am getting used to it all quite well. I have added a few more feeds this week including Tumblr which I had never used before.
The lifestream this week has mainly been concerned with the ethnography research on our chosen community. I have chosen a quilting community because I wanted so look into something that used to be a community activity, almost died out and has now been resurrected in the virtual world.
Another decision has been how to present the research. I initially started with Prezi but as I worked through it the medium wasn't really suitable. Then I decided at a web cam and screen capture might be interesting, however this has led to a frustrating day with technology and all I have managed to do so far is record a test – at least it has sound!
So it has been a productive week, and unproductive Sunday but I thought I would upload my test piece anyway.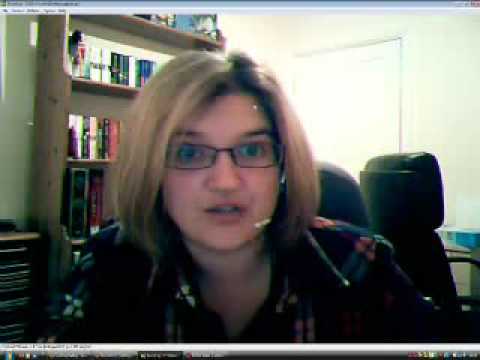 Never having used a web cam before I found it a disconcerting experience, but now my face is out there for all the world to see as I struggle to find the FINISH button!
Tags: ethnography, lifestream