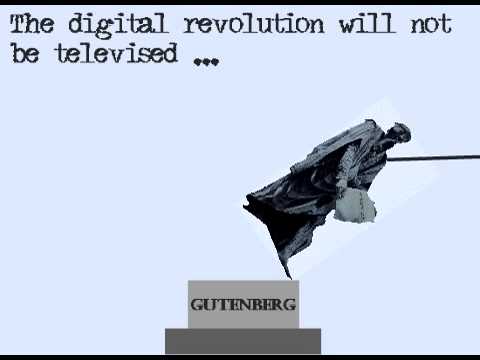 I couldn't embed my Flash animation into a blog posted so exported as an avi and uploaded to YouTube.
I tend to revolt when I hear talk of a digital revolution.
So here's my sarcastic take a – 4-second Flash movie called Gutenberg.
I prefer the metaphor of a 'digital turn'. Similar metaphor to 'revolution' I guess although I imagine it more like an oil tanker changing course (slow, so very slow) or a flower turning (tropism?) towards the sun.